Houston Computer Repair.            Port-A-Tech 

A Portable Technician at your home or business 24/7

Has your computer or laptop caught a virus?

Need an affordable Networking or IT service tech? 

Port-A-Tech Offers the best PC repair in Houston.

Onsite day or night.

NO MATTER WHAT THE PROBLEM IS, WE ARE ABLE TO FIX IT AT A FRACTION OF WHAT THE " GEEKS " WOULD CHARGE! AND WE WILL TEACH YOU HOW TO KEEP YOUR COMPUTER SAFE AND SECURE SO THAT YOU'LL NEVER HAVE TO CALL US AGAIN. 

SO IF YOU WANT COMPUTER REPAIR DONE RIGHT

CALL PORT-A-TECH. WE SERVE HOUSTON AND SURROUNDING AREAS.

Can people find your business online?

Need to advertise online?

SEO services you can afford!

Have the upper hand when people search for the service or product you provide!

We can come to your home or business and help you 24 hours a day 7 days a week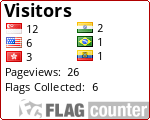 Want weekly or monthly gigs? 

Delicious